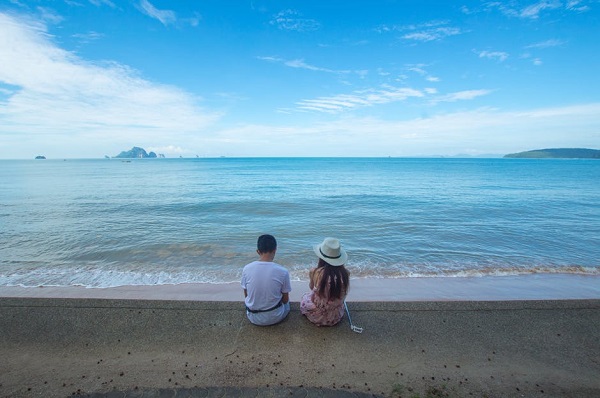 In India for booking your hotel stay, there are four seasons: Summer, Winter, Monsoon and Wedding season. During the wedding season you will see most of the luxurious hotels are pre-booked. In such a situation, it gets difficult to grab the best deal for your honeymoon stay. Therefore, to avoid any last-minute hassle you should try booking your luxurious hotel stay in advance to make your honeymoon romantic and memorable. Early booking will also help you in considering different options and grabbing the best deal within your budget. Here, we are sharing some interesting and easy hacks to book your honeymoon stay within your budget.
Consider different options: Before you seal your honeymoon destination, consider different locations and options. Always consider two-three different options as your honeymoon destination, so that you will easily get a good deal at least for one destination. Even with hotel booking always look for two-three different options. Always consider different options and compare them well before you book your hotel stay. Relying to single source and single option might land you in trouble if it is pre-booked.
Start your search early: If your wedding date is fixed well in advance, start searching your honeymoon stay as early as you can. Try to start your search at least two-three months in advance to get the best deal. It is always better to start early and book your favorite stay with all required luxuries in your room. It will help in getting discount as well because if you book early, then there are chances that you will get a luxurious honeymoon suite at a very moderate price.
Be flexible: While booking your hotel stay, it is always better to be flexible with your options. If you are too specific about your room stay and luxuries there are chances that you will face disappointment. It is always better to stay flexible in your approach. If no luxurious hotel is available at your preferred honeymoon destination, then either switch your location or look for some other options like resorts, luxurious villas and something different to enjoy your honeymoon.
Consider the luxuries: This is another important factor to consider before you book your hotel stay. Always look the  itineraries and facilities they are offering you on your stay. Are they offering you enough luxuries? Are they offering you complimentary meal, drinks and other things. If they are offering you all required things within your budget, then you can consider the deal.
Use your visa power: Most of us have at least one or more credit/debit card. Materialize the benefits offered by these credit/debit cards. There are credit/debit card offering benefits like free miles, discount on five star hotels stay, special discounts on selected restaurants and much more. So, maximize the benefits of these credit/debit cards to enjoy more benefits at lower price.
Redeem your card points for further discount: This is another benefit you can enjoy with your debit or credit cards. Most of the cards offer you some power points, which you can redeem for different things and benefits. Even some cards offer special benefits and offers to their special and elite clients with one-day free stay in five-star hotels or something similar. Use such benefits to reduce the cost of your luxurious hotel stay.
Check images before you book: Check the images of room before you book your hotel stay. It is always good to look at images of room and facilities offered by the hotel, to get a better understanding. It will give you sense how the room looks and what are the facilities it offered along with the view from the room.
Ask for discount: Asking for a discount for your honeymoon stay is welcomed by many hotels and even when you tell them you want to book a room in their hotel for your honeymoon, it might be you will get the most luxurious hotel room at a decent price. So, don't forget to mention that you will be there for your honeymoon and get the best price.