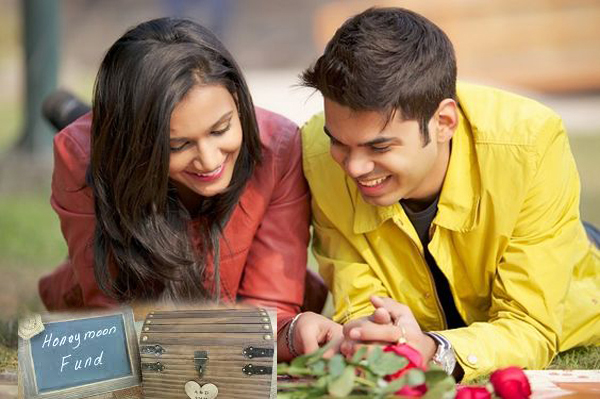 Most of us plan the budget for our wedding and want to sum up all the expenses within the budget, but we hardly decide any budget for our honeymoon. We don't pay much attention to the budget related to honeymoon. Honeymoon is no doubt a romantic gateway, but going beyond your budget can spoil the feel of it. If you are planning honeymoon at some international destination, in that case, you are not going to spend less than Rs. 50K-80K on your honeymoon. Even if you are going for some exotic honeymoon destination in India as well, your overall expenditure will be more or less same. Therefore, it is really important that you decide a budget for your honeymoon and plan everything accordingly. Here are some mistakes in honeymoon one should avoid on his/her honeymoon.
Don't rush for your honeymoon: You both must have enjoyed the wedding rituals to the fullest. Leaving just after your wedding could be more tiring. Besides, you must have spent a good amount on your shopping and other expenses in your marriage. So, there are chances that you are left with less funds, so plan your honeymoon accordingly. Don't rush for honeymoon.
Don't plan a place that is out of your budget: It might be you and your wife has different opinion related to the honeymoon destination. Always go for destination, which is very much in your budget. Don't book a location which will create a hole in your pocket and after your honeymoon you will be left with no fund in your account.
Don't book a plan out of your budget: Before booking any plan compare your plan with other plans. It might be the plan you have chosen must be offering ten different things, but don't forget your budget. Book a plan, which is very much in your honeymoon budget, moreover you will be able to save some money as well.
Don't book in peak season: It is always good to book your hotel and travel tickets in advance. Don't book in peak season. In peak season you end up paying high rates for your travel and hotel stay. If you know the seasonality of your desired destination and your travel dates fall in the peak season, try to postpone your plan for some time if possible to save some money.
Miscalculation of your budget: If you are going out of country for your honeymoon, then it is really important that you calculate your budget well. At times we don't calculate the expenses based on the currency on that country, rather we calculate the expenses in our currency only. This gives a rocket high jump to our overall budget.
Not adding shopping and dining in your budget: Generally, we calculate the cost of travel, accommodation in our tour package. But, we forget to add the cost of shopping in that city. We always love to buy something for our loved ones as memory gift. We love to explore the different cuisine of that place and end up burning some more money. So always calculate the cost of shopping and dining as well to get the close estimate of your budget.
Planning too many paid activities beyond your package: Many of us to make the honeymoon fun filled get involved in too many fun and adventure activities and end up paying more money. If you are on a shoestring budget, then it is always good to go for a few activities or for free activities only.
LoveVivah.com matrimonial website provides online registered Indian brides and grooms for wedding. Select your perfect partner for lifetime from hundreds matrimony profiles.