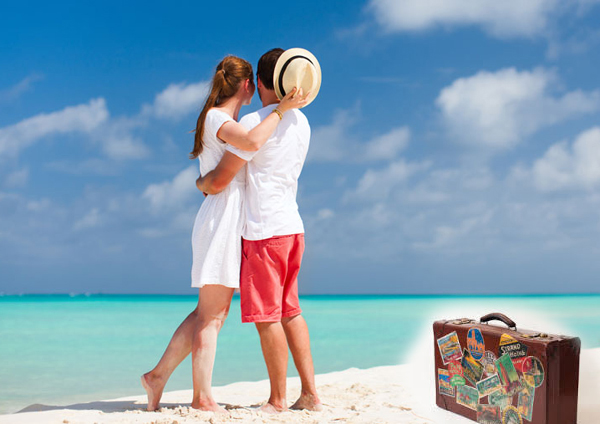 Are you really excited for your honeymoon? Are you really eager to fly to a new destination? It is your turn to make your desired vacation a perfect one. You must have seen your friends updating various pictures of different destinations and you must have felt envy. Now, it is your turn to make other envy with your honeymoon. Here are some tips to make your honeymoon a perfect affair.
Don't force your choice: Honeymoon is not only for you or your wife. It is for both of you and you should choose a destination collectively. You should always choose romantic honeymoon destination on which you both agree. A honeymoon destination should not be mandatorily a beach. You can also explore different destinations which are of common interest.
Don't plan for too long: If you both are working, then you should also consider the leave chart of your spouse as well.  Plan your honeymoon for decent number of days. It should not be too long, which will make it boring and dull.
Don't travel for too long hours: Try to avoid long travelling hours. Plan for a honeymoon destination that is not too far or you need not to spend too much time in travelling. Try to avoid long hours traveling. It will not only consume your time, but at the same time it will also exhaust your energies. If you are travelling for too long, then way to home you will feel more exertion.
Remember you will get what you paid for: If you have booked your honeymoon package from any touring agency or from any website, always ensure that you are getting all the services, which were mentioned in the deal. You must have booked your package with that agent because of various reasons, but don't forget that you have invested handsome amount to get that deal be it discounted one. Always, remember that every rupee is important and you must get for what you have paid.
Be original: While booking for your destination don't follow others. Try to book a destination that you think is according to your interest. It is your honeymoon, therefore, choose a destination which you both liked. Pick a location where you think you both will enjoy most and can spend memorable time together.
Hotel should be within budget: Don't go by words or reviews only while booking your hotel. It is always good that should search a lot and compare different facilities of hotels. It is always good you book a hotel within your budget. A lavish hotel for the sake of showoff is not a good idea. It is always good that you book a hotel which offers you decent facilities within reasonable price.
Don't go beyond your budget: You must have spent a lot of money on your wedding and honeymoon could be equally expensive affair. It can create a hole in your bank balance, if you go beyond your budget. It is very much required that you fix a budget for honeymoon and try to stick to it religiously.
LoveVivah.com matrimony website provides unmarried boy's and girl's profiles for wedding in India. Register to find your dream life partner for happy marriage life.