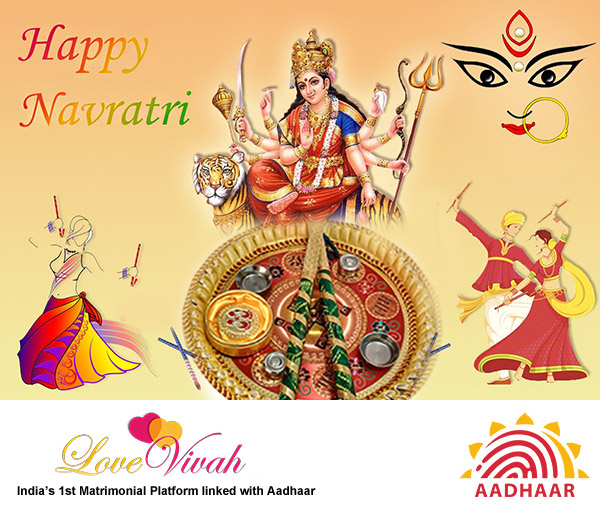 Navratri is considered as one of the most auspicious festival and celebrated as 9 days long festival in India. However, it is celebrated in different manners across the country. During the whole nine days you follow different traditions and rituals to receive the blessings of Maa Durga. On this special occasion don't forget to gift something special to your loved ones. You should gift something unique and special to make this festival memorable for all. Your gift should be something unique and match up with the spirit of Navratri. Here, we are sharing some special gifting ideas with you to gift your parents and loved ones to make this Navratri special.
God Idol: This is one the most favorite and best gifting idea as Navratri gift. On this special occasion of Navratri, you can gift idol of Goddess Durga, or Lord Ganesha or idol of some other goddess. These idols are available in different sizes, shapes and even in different material. If you are not short of money then you can gift silver idol to your loved ones on this special occasion. However, there are various other options available in the market to choose from such as stone, marble, bone china, crystal, brass, copper or something else.  But while buying these idols don't forget to consider the size in mind.
Puja thali: Navratri is considered as most auspicious days of the year. Being a very special and auspicious festival you can gift puja thali to your friends and relatives if you are planning to gift them something special on Navratri festival. While buying this special gift don't forget to pick the right size. As too big or too small puja thali will not serve the purpose. So, pick the perfect size which they can use daily or they can use in their mandir. These puja plates are available in the market in different sizes, designs and material. Even there are some plates which come with pre-fixed bowls or compartments to place kumkum, flowers and prasad in it systematically.
Festival lamp: This is something unique and different Navratri gifting idea. You can give traditional lamp or a set of small diyas to your loved ones on this special occasion. You can also gift them a traditional looking lamp without oil and thread that glows with electricity. In these lamps the small bulbs are placed evenly and beautifully. These lamps look really nice and elegant. These lamps come in different sizes, shapes and designs. You can pick from the traditional design to the contemporary. Even you can hang these diya lamps indoor as well to match up with the spirit of Durga puja festival.
Copper Puja Kalash and spoon: When it comes to Navratri puja a few things are integral part of puja like diya, marigold garland, puja thali, kumkum, flowers, kalash, coconut, mango leaves and a few more things. So, if you are planning to gift copper puja kalash and spoon to your loved ones on this special occasion then you are making the right choice. Copper has some auspicious connection with spirituality, so this gift will turn out to be apt for the occasion as Navratri gift.
Home Decoration lights: These attractive and trendy decoration lights are another perfect gift for the occasion. During Navratri, there are many people who decorate their home and mandir with these colorful lights. For this occasion, this home light decoration can be an excellent gift choice. These lights come in different colors, sizes, designs, shapes and shades. You can use these lights indoor and outdoor as well. So make your choice from the various available options.
LoveVivah.com Marathi matrimony site provides grooms and brides profiles for wedding. Join Now for free & search through millions of Aadhaar verified profiles!