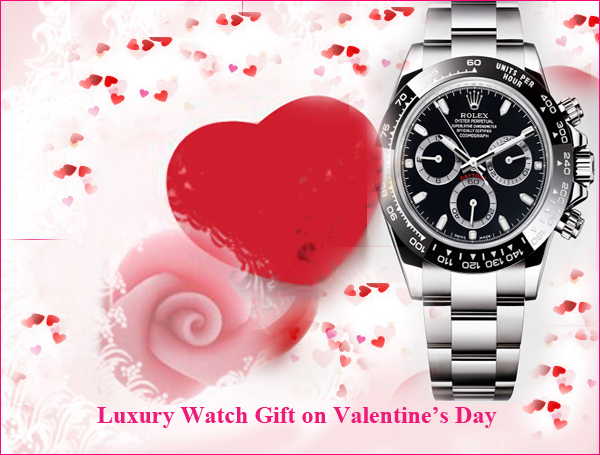 Watches are important to make your own style statement. Watches are not only meant to wear as utility item, but it is a perfect example of individual's taste, personality and style statement. Finding a stylish and perfect watch is really important for some people. If for you watch is not just a watch and for you it is your style statement, your accessory, your persona, so you will not settle down with anything and everything when it comes to a watch. The luxury watches are prime example of great looks, style and high-class functionality. Let's take a look at some stylish branded watches which are real masterpiece.
Audemars Piguet: This ultra-luxury Swiss watch is by Audemars Piguet one of the most unique models in the market. The brand has its niche place in the market and produces 36,000 prestigious designer timepieces. They are the first one to create the first steel luxury steel watch. Gift the true masterpiece to your love.
Vacheron Constantin: Do you really want to gift him something really awesome and stylish? Gift him Vacheron Constantin watch, one of the most stylish and manly watch. This is brand is member of the Richemont Group. These stylish watches truly reflect their mastery and heritage.
Patek Phillipe: This is one of the premier watch companies which offer world class watches. The watches boast complicated mechanics and traditional styling and have been worn by the royal people as well. This is a classic masterpiece and must buy to make a royal statement. This is inspiringly classic and unique with distinctive style statement.
Rolex: Rolex is one brand which is internationally acclaimed and popular among all people who want to make their style statement. It's has maintained the brand value consistently throughout the years. This real masterpiece has been ranked among the world's most powerful global brands by Forbes. It is the only watch company which managed to create 2000 pieces per day.
Panerai: The watch company was founded in 1860 and since then it is creating the stylish timepieces. It has created a market base for itself because of its classic and bold designs. You can buy this stylish timepiece gift for husband on this Valentine's Day.
Cartier: It is undoubtedly one of the most iconic watch and jewelry brands globally. It is very popular among the mainstream people and celebrities. These royal and classic watches don't require any introduction as they speak for themselves. Its world-class material and classic design sets it apart from rest of the brands. It is true value for money and worth buying for your husband on this Valentine's Day.
Omega: This Swiss luxury watch brand has earned its place with its classic work as well as contemporary designs. It is a leading luxury watch brand which is one of the most sought after. It is a must buy timepiece with contemporary designs and world-class standard.
LoveVivah.com Christian matrimony gives suitable profiles of Christian brides for grooms for wedding. Get registered for searching your life partner.