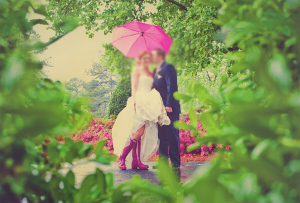 A wedding in monsoon sounds really interesting and exciting. All girls and boys have so many dreams in their heart about their wedding. You want to look stunning on that day to capture the eyeballs of everyone. You want everything to be perfect on that day. Monsoon is the most romantic and beautiful weather, but a little rain during your function can spoil the mood of whole affair. But, it is not really difficult to turn the story on your side and make a perfect plan for your Monsoon Wedding! Here are some important tips for all those bride and grooms to make their special day memorable for all.
Choose the venue smartly: It is the most important thing while planning a wedding in monsoon to choose the right venue. You should always select the venue very smartly and wisely. A small mistake can spoil the fun of wedding. Go for a venue where you will have both indoor and outdoor arrangements. So, you can enjoy the weather without spoiling the fun of your wedding ceremonies.
Negotiate well with vendors for venue and other services: In India, most of the marriages happen in the later months of year. During the monsoon season as most of the 5 start hotels don't have any booking, so you can bargain well with them to get slashed price and save on hotel booking
Theme of venue: While selecting the theme don't just go by the colors or props. Also, pay attention to the kind of things vendor is going to use for venue. You can ask him to go for light colors or rainbow colors to make it more vibrant. You can also go for full flower theme as during this time florists slash the price of flowers. You can also arrange some rain dance party or pool party for pre-wedding function. You can also use umbrella for decoration and also give as gift to guests. So, decide a theme that you feel goes well will your wedding plan.
What will be the menu? As this is monsoon season and a little carelessness can make people remember your wedding for all  wrong reasons. Take care of hygiene and what you are going to serve to the guests. Don't go for too much spicy food rather serve or add items in your menu, which are easy to digest. Don't add seafood in your menu; rather add tava items in for food. You can also add jalebi instead of ice-cream in your sweets. So, while preparing a menu for your wedding pay some extra attention.
Look stunning on your special day: Indian wedding is all about heavy lehengas and jewelry for the bride and sherwani for the groom. But, if your wedding is in monsoon choose your dresses very smartly to stay comfortable.  Don't use dark colors, select light fabric with bright colors to add spark. Brides should go for waterproof makeup and grooms should go for ethnic Kurta and Churidar or some comfortable fabric sherwani.
Check the potential brides and grooms profiles at LoveVivah.com Indian Matrimonial site for better match making before marriage.