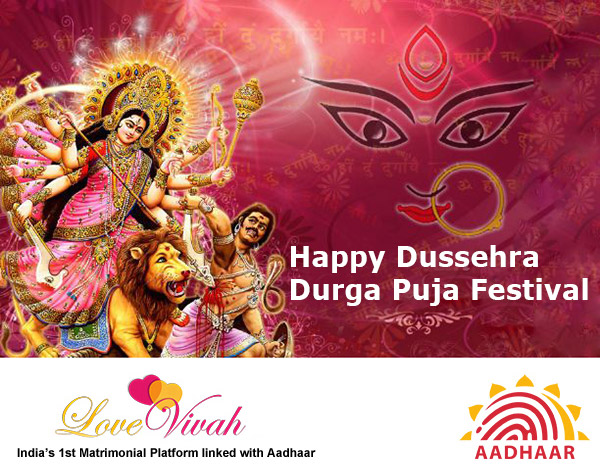 Durga puja and Dussehra are the two different festivals celebrated around the same time across the country with great enthusiasm and excitement. These festivals are celebrated in different ways and forms in different regions across the country. In North India, it is popularly known as Navratri and Dussehra puja.  Navratri celebration lasts for the days and on the last day of Navratri is celebrated Dashmi or Vijayadashami or Dussehra. These Hindu festivals have their own importance & relevance in our lives. Dussehra is celebrated to mark the victory of good over evil, when Lord Ram killed Ravana. We celebrate Durga puja to mark the triumph of Goddess Durga over the demon Mahishasura. In South India, people bring idol of Goddess Durga and worship it during all nine days, whereas in West India people celebrate is differently by organizing Dandiya and Garbha nights.
You can also make this festival special by celebrating it differently with your family. No festival celebration can be considered complete without family. Durga puja and Dussehra celebration can be clubbed together as they are celebrated at the same time.  Here we are sharing five different ways to make Durga puja and Dussehra festival celebration special.
Bring Durga idol home: To feel the spirit of this auspicious festival bring idol of Maa Durga home during this Navratri. This is one of the most common and popular ritual during Durga puja. On the first day of Durga puja people bring the Durga idol at home and place it with kalash, coconut and other auspicious items. You can also do the same and set a small Mata ka darbar at home. You can decorate this darbar with lights, flowers and don't forget to lit "Akhand Jyoti" as the most popular ritual of the Durga puja. This lamp remains lit up during the all nine days.
Follow the Navratri traditions: This is something you can do during this Navratri to enjoy the festival. Follow the traditions of the Navratri and celebrate the festival. You can cook special Navratri food and dress up in traditional nine special colors of Navratri during the all nine days to receive the blessings of the Goddess Durga.
Organize Durga puja at home: During the last three or four days of Navratri you can organize Durga puja at home. You can organize Durga puja traditionally by offering prayers, special food, fruits and sweets to Goddess. Besides, to add some excitement you can also organize some fun activities like singing/bhajan competition or something similar to feel the spirit of festival.
Garbha/Dandiya at home: Garbha or Dandiya is very popular in West India and especially in Maharashtra and Gujarat. You can also add some fun element and organize special Garbha and Dandiya night at home. Don't forget to invite the relatives, friends and neighbors to enjoy this to the fullest. To make it more interesting you can also plan some dress code or color code for all the guests who will be going to attend your Garbha/Dandiya night party.
Celebrate Dussehra with family: Dussehra is celebrated to mark the victory of good over evil. You can also organize a small Ramayan skit or a special Vijayadashami puja at home. Don't forget to cook something special and traditional for the family.
LoveVivah.com Bengali matrimony site provides wedding profiles of grooms and brides. Free Registration for all! Begins your life-partner search now!