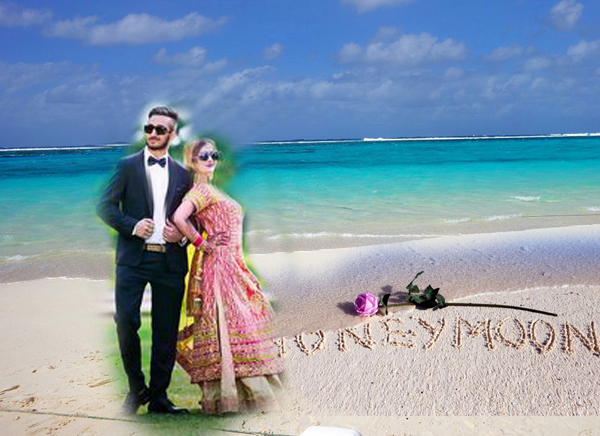 If you are still confused between choosing a national or international destination for your honeymoon, then stop fretting about. You should not settle down less then choosing the best honeymoon destination. If you think that only an international destination can give you that special experience, then with this write up we will change your mindset.
We are here presenting you a list of most exotic and wonderful honeymoon destinations, which will give you a honeymoon extravaganza in Indian destinations. After all, honeymoon is really special for the newly wedded couple to spend some quality time and explore new destination. Get ready narrowing your choices for your first amazing and memorable trip for collecting lifelong memories on your honeymoon. Explore this list of some most amazing honeymoon destinations and select the one that allures you most.
Andaman: Andaman tops the Indian chart for honeymoon destinations. It is one of the most trending Indian honeymoon destination and of the first choice. With sunny beaches, beautiful islands and hell-lot-of activities to keep you busy whole day. Here you will wish that your honeymoon never end! The best time to visit this beautiful destination is October to December. You can easily visit this destination within your budget. You can enjoy this wonderful destination within the budget of Rs. 30,000. However, the budget may get down or up depending upon the resort or hotel you will choose to stay and the activities you get indulge in there.
Goa: Goa is one of the most visited places of India from the tourists across the country and world. It is one the most preferred destination for honeymoon couples too.  Here, you can visit the sunny beaches. If you are a party lover and you like to visit clubs and pubs for partying, this is the best place for you. The place is all about fun, party and spending some romantic time with your beloved. This place is a must visit destination for honeymoon couples. Here the minimum honeymoon package starts with Rs. 15,000 and the best time to visit this destination is October to January.
Srinagar: It is one of the most beautiful and romantic honeymoon destinations in India. This place is flooded with divine beauty and picturesque places. You can spend the most romantic moments with your beloved lying back on a Shikara. Enjoy this natural beauty and God's one of the most beautiful creations. You should stop worrying about money as you need to burn huge money to visit this destination. Here the minimum honeymoon package starts with Rs. 16,000 and the best time to visit this place is April to September.
Udiapur: If you are looking for a destination, which is royal and exotic at the same time, then Udaipur tops the chart by capturing the top position. Let the destination allure you with captivating palaces and enjoy the royal treatment of this beautiful place. Visit this place with your beloved and enjoy the beauty of this place.  The best time to visit this destination is October to March and you can enjoy the royal treatment by spending as little money as Rs. 10,000 only on your honeymoon if you are on shoestring budget.
LoveVivah.com matrimonial website wishes lovely romantic honeymoon to all the married couple.