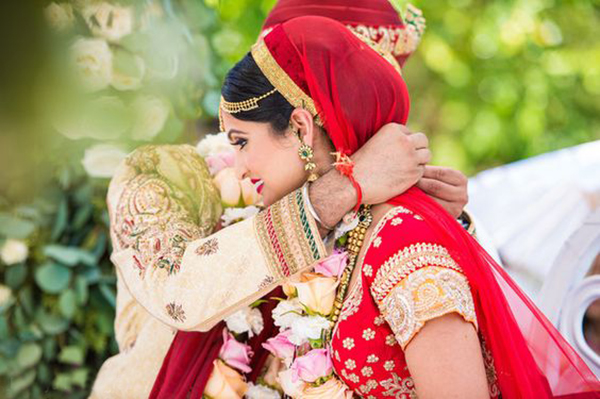 The trends on the Matrimonial sites and elsewhere indicates that Indian NRI bachelor mostly looks for the Indian brides for marriage. Although, they may have many foreign girlfriends abroad, but they prefer only Indian girls when it comes to marriage. Why is it so? Well, there is no direct answer, but the major reason remains entwined in the psychology and sociology of the born NRI men. A thorough research might help you find out some unexplored reasons, but here I am enlisting a few major reasons.
1. Cultural Inclination
A man is often separated from his family for earning or getting a good life, but he remains attached to his hometown and culture. Culture is something that a person cannot easily forget or adopt. Accepting a new culture takes a lot of time. Even if one accepts the culture, he internally vies for the old cultural values and instincts with which he was once tied. Marrying an Indian girl who shares the similar cultural values makes him internally satisfied and happy. Marriage is all about accepting and understanding each other. Cultural similarity makes the bonding more strong.
 2. Ease of return:
Some NRI men prefer  Indian bride for marriage to safe-lock their chances of return to India. Yes, this is true. Some NRI men live abroad with their hearts in their own country. Although, the chances of their return to the mainland are feeble, but then also they desire to come back some day and stay there. It may be that, they are unsure about when they will return, but their heart strongly pounds with the thought of return. To increase their chances of returning, they prefer to marry an Indian girl. The reason being, if they ever wish to leave this country, their spouse will be on equal terms with them and agree to accompany them.
3. Need for a stable family:
Cultural effects, upbringing manner, etc. have a greater impact on men born in India. Even the years of separation cannot erase these impacts fully. The family set up of Indian families is far different from foreign families. NRI men strongly feel that no other girl than that born in India can ever understand his proper family set up, or even if the other girl can, she will not be able to mold according to their family style. And to some extent this is also true. Adjusting in Indian families with outspoken relatives is not an easy task. So they want a wife who is trained to adjust in Indian families of this kind.
4. Male superiority
In India, until now, men enjoy a privileged position over women in many areas. NRI groom brought up in India, grows up watching his dad taking all the important decisions of the house, while supporting his mother. He has seen his mother catering the Desi delicacies to the family and wants the similar privilege for him also. To get all this for himself, marrying an Indian girl seems to him as a sure shot solution. It is also one of the major reasons for why NRI groom prefers an Indian girl for marriage.
5. Financial Gain
If an NRI groom is looking for some kind of a financial gain, naturally he gets it better by his in-laws living in India as some Indians believe in giving expensive gifts and money to their son-in-law and daughter on wedding. Marrying an Indian girl also satisfies the ego of any egoistic man. An NRI groom is usually considered as a VIP in the family for his greatest merit of being an NRI.
The reasons for an NRI to marry an Indian girl are logical as well as critical. It may be that he had loved a girl back in India and want her as his spouse, or he is in deep love with the Indian cultural values, or he wants dowry. Whatever be the reason, remember that, in the end only the good intentions win. The end-result of any marriage should be a happy and life filled with love and we wish the same for all.