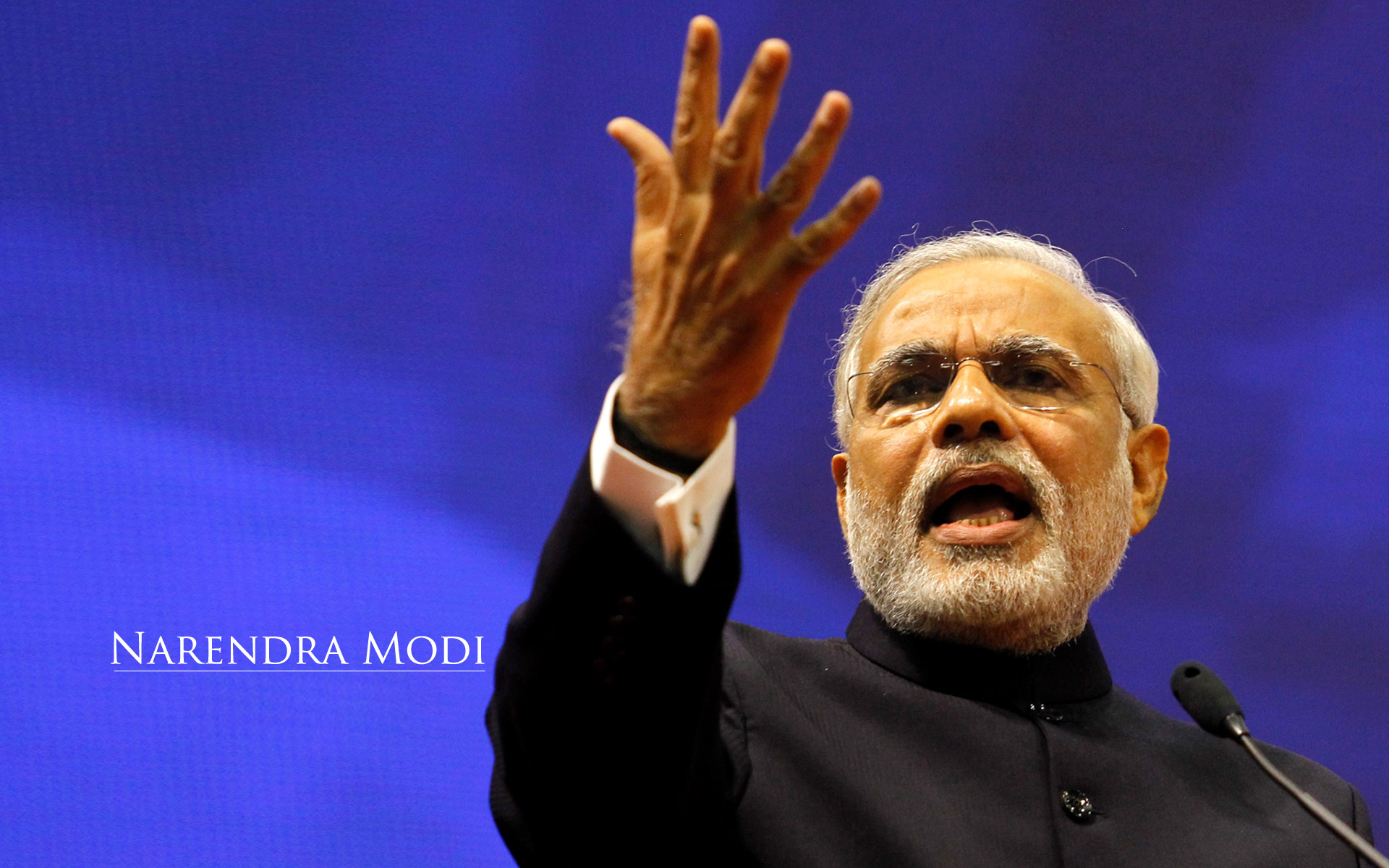 Mr. Narendra Modi the center stage for winning strategy of BJP in the recent state assembly polls. The elections in the states of Maharashtra and Haryana are very important for the trade of National politics in India. Exit polls are saying that Bharatiya Janata Party (BJP) victory with larger credits from other political parties. Voters of the respective states have influenced by the Prime Minister Modi's magic. BJP is going to be the largest party to set State Govt assembly with powerful campaign by the PM with economic development agenda.
Political pundits predicted BJP will the single-largest party which should get a clear majority to form the Govt in the two states with their own. It is seen as the land slide of Narendra Modi who leading from the front to refresh party organization with good governance, creation of employments, effective public policy for the voters. The young citizens are widely inspired by Narendra Modi speech who delivered no. of election rallies in 27 Maharashtra and 11 Haryana states. Also party national president Amit Shah manages BJP leaders with his effective skills to winning plan for election projects implemented the root level.
The exit polls projected Modi magic continues which leads big victory for BJP power after winning general election in May 2014. As per Today's Chanakya majority 52 out of 90 Assembly seats in Haryana state. ABP News- Nielsen says for 46 and India Today-CVoter predicts for 40 seat s for BJP in Haryana. Haryana state had record high voter turnout of 75.9% which seen as the popularity of Narendra Modi. Major political parties Congress, Indian National Lok Dal (INLD) and others cannot make tally with seat to find them as Leader of Opposition the assembly. After year 2000, BJP has come to power with full majority in Haryana.
Maharashtra registered with high voter turnout of 63.4% in this assembly election. Also BJP's with with 151 seats out of total 288 no. of MLA seats in Maharashtra as per Today's Chanakya. This shows the stunning victory of Prime Minister Narendra Modi's popularity after his Govt formed in the center. Major parties Congress, Shiv Sena, MNS and others are cornered by Modi's influence. Analysts said BJP gained the power in Maharashtra after 15 years and Haryana after 10 years. Both outgoing chief ministers, Prithviraj Chavan in Maharashtra and Bhupinder Hooda in Haryana defeated strongly with corruption major issues the election agenda.
We at LoveVivah.com (Indian matrimony portal) congrats to Prime Minister Narendra Modi for his storming big wining in the Maharashtra and Haryana state assembly polls 2014. Wish for strong and stable state Govt for better future developments of the people.