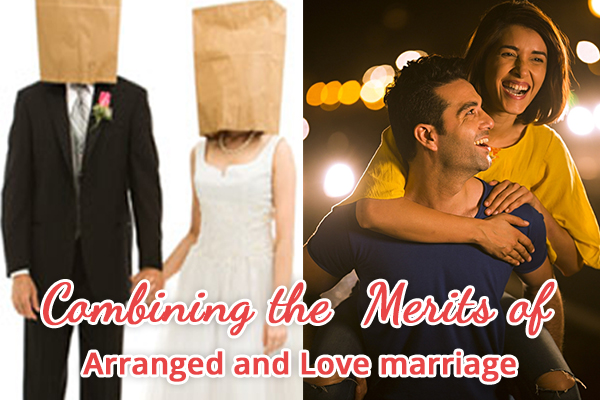 There she stood, well dressed in traditional Indian attire with a forged smile of her face, with a hope that this boy and his parents would probably 'choose' her as a perfect girl for their family. Yes, it was the fifth time that she was meeting someone, as if she were an object up for sale and people would come, meet her, talk to her, ask some typical type of questions and finally give in their response as a rejection for some reason or the other.
This is not something uncommon in any arranged marriage scenario. Most of the girls would go through such series of events which are quite disheartening and daunting for the girl at least. But that is how searching a life partner for perfect marriage is supposed to be in our society; Irrespective of the ordeal that a girl goes through in the entire search process.
Love marriages on the other hand are a strict 'No' in most of the segments of the society, with all its pros and cons. Even though it saves both the girl and the boy from the annoying process that involves meetings, discussions, rejections, heartbreak and more, but being contrary to the Indian culture, is not acceptable at large scale.
Life-Partner search on matrimonial sites combine the positives of both arranged marriage and love marriage. Here meetings & marriage finalization is fully approved by your parents/ family but you do not have to go through the process of meeting anyone and everyone as in case of a typical arranged marriage. Here you can search for profiles based on your requirements and only once you are fully satisfied & convinced with each other, that's when you set up a meeting and hence reducing the chances of rejection to very minimal.
This is one of the key reasons for the gaining popularity of matrimonial sites, besides the other prominent known fact that nuclear families have less social contacts that could help them find a life-partner in their caste/ community. But still people are bit hesitant while using the matrimonial websites for searching a life-partner. There are certain grey areas which do refrain the users of online matrimony sites from using them fearlessly. Ability to create profile on Online Matrimony sites without any verification leads to creation of fake profiles, which in turns creates a fear to get cheated and hence provoke the users not to trust such matrimonial sites completely.
Matrimonial Website LoveVivah.com has been created with an objective to provide a genuine platform that is safe and secure for all, built on trust and authenticity of Aadhaar and government body UIDAI. LoveVivah not only brings in the best of technology and search algorithms, but also the trust and authenticity of the platform and the profiles with the help of Aadhaar integration.