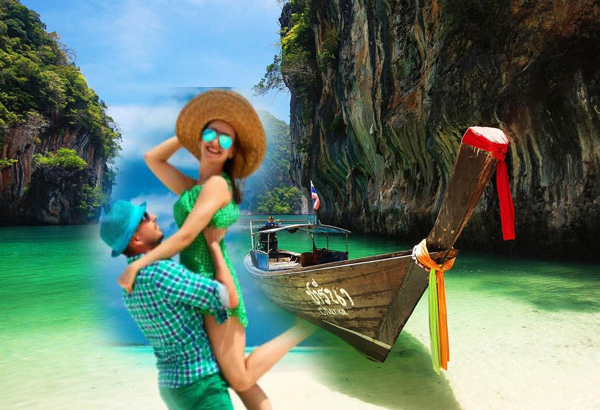 If you are searching for some honeymoon destination, which are really exotic, but at the same time pocket friendly, then you are reading the right thing. If you are conscious about your budget and want to spend a little money on your honeymoon then you can explore some national destinations, which are really budget-friendly. You should not forget that a perfect honeymoon destination can add spark and romance to your honeymoon and a wrong destination can spoil the whole mood of honeymoon. Therefore, it is necessary that you should do some homework before you lock your honeymoon destination, which is very much pocket friendly and exotic. Here are some honeymoon destinations which can add spark to your honeymoon within your budget.
Shimla: This is one of the most romantic honeymoon destinations, which is ranked among the most sought after honeymoon destinations in India. The number of people who are visiting this destination for honeymoon is more than the other tourists. This is one such destination that you can visit throughout the year. The hilly picturesque terrain and lush green view with chilly weather makes this destination of the most desired honeymoon destination. A four-to-five days trip to this beautiful destination is ideal for your honeymoon that will not create hole in your overall budget.
Udaipur: If you want to explore some really nice and awesome destination for your honeymoon then you can explore a heritage destination. Udaipur is the perfect heritage honeymoon destination that attracts a lot of people every year. It is perfect choice for those who want to explore a different destination. It is a very colorful destination, which is really a perfect choice. You can plan your honeymoon for 3-4 days. You can visit Lake Pichola, Jag Mandir Palace, Kumbhalgarh and nearby forts. You can also try authentic Rajasthani Thali and taste the original cuisine of Rajasthan.
Andaman: If you love water sports and at the same time you want to spend some quality time in a really romantic location, then Andaman is the perfect honeymoon destination for you. It is one of the most romantically beautiful locations. You can visit Port Blair, Havelock, Ross Island, Jolly Buoy and Red Skin. You can also try some water sports and visit pristine while beaches and dense rainforests.  Here, you can spend some quality time with your spouse at Radhanagar beach and try early morning Scuba at Havelock.
Ooty: If you are nature lover and you want to explore a place, which is bewitchingly beautiful then this is the right choice for you. You can spend some quality time in the lap of nature by visiting the Nilgiri tea estates. This wonderful location with soothing climate will increase the flavor of your honeymoon in South India. You can also visit Botanical garden, Oooty Lake and beautiful Tea estates here.
Goa: Goa is one such honeymoon destination that is among the first choice of all newlyweds. If you are couple who loves to party, clubbing, sea and sand then this is the right destination for you. Goa could be your honeymoon destination. Goa is famous for its beautiful beaches and wonderful locations, water sports and Portuguese cuisines and casinos. You can here plan a romantic candlelight dinner with your spouse at a beautiful beach. If you are a shopping freak, then this place is just for you. Here you can shop till you drop at the beach flea market.  You can also visit beautiful Churches.
LoveVivah.com matrimony site provides platform for Indian brides & grooms for wedding. You can register for suitable matrimonial profile for dream lifepartner.