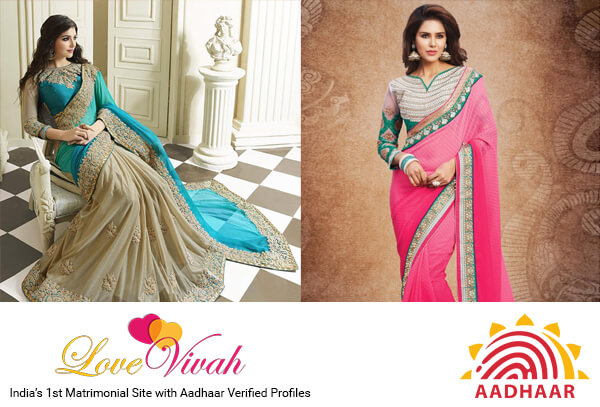 Saree is perfect Indian attire and it is one such dress, which is very much popular among all Indian ladies. This is one such dress that never goes out of fashion. We should also thank Bollywood for making this beautiful attire more popular. If you are planning to give something nice to your wife on her birthday, saree is a perfect gift. While buying saree for your wife, you should always keep a few things in mind to buy the gorgeous one. If you are confused how to save yourself from going wrong while buying a saree, follow these simple steps and make a perfect choice.
Pay attention to color: This looks very simple, but actually it is not. You need to little be observant and conscious while buying the saree. To get the feel, which color will suit your wife, simply peep into her wardrobe and find out which color is predominant. Also, try to find out which color suits her most, if you like some color, but she does not like it much, go for her choice only because it is her day so to make it special for her go for a color which she likes most. Don't think that she will not like the same color saree, women like wearing similar color in rich fabric and designer saree.
Feel the fabric: If you are clueless about the fabric, her wardrobe is your savior. You can look into her wardrobe and check out which fabric she usually wears. Some women love to wear rich fabric saree and some other loves to wear easy-going light weight fabrics. If she loves to dressing up elegantly, then you can buy a gorgeous saree in chiffon, net, georgette and in prints. But, if she loves to wear rich traditional saree, then you can gift her something in silk. These silk sarees are available in different designs, colors, sequences and embroidery.
Pay attention to the blouse: blouse is always hero in saree. Most of the women want to wear designer and stunning blouse with their saree. It increases the overall beauty and looks of the saree. You can't ignore checking the design and pattern of the saree. If you are not sure whether your wife will like simple or designer blouse, check her wardrobe and see the styles of her blouses you will get to know about her choices and taste. So, don't forget to pay attention to blouse design.
Design: This is another attraction point for females when they choose a saree. The design, prints and weaves must compliment her figure, style and personality. While buying the saree for your wife always remember the few basic rules like floral prints are really no-no for a petite woman, saree with horizontal stripes for a relatively broader women is not the right pick. Women with slim figure should wear delicate flower prints, whereas non-vertical stripes looks good on plumpish women. Short women should avoid sarees with broad borders. So, keep these tips in mind while buying a saree for your wife.