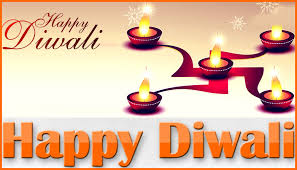 Deepawali is one the biggest festival of Hindu's and celebrated across the country. However, the traditions and rituals of different communities may differ from state-to-state, but the excitement and enthusiasm for this festival is unmatched. You can see people making Rangoli in front of their homes to ward off evil spirits and welcome Goddess Lakshmi, the Goddess of prosperity and wealth. Different people have different beliefs about this auspicious festival.
This is a five days long festival, celebrated to mark the victory of good over evil. It is celebrated in the mid of October or in the beginning of November. This festival is not only celebrated in India, but it is also celebrated in the neighboring countries like Singapore, Malaysia and Nepal as well. Even in countries like UK, USA, New Zealand and South Africa, the people from Indian communities celebrate this auspicious festival.
Diwali is five days long festival and each day has its own relevance and importance. People in different states celebrate this festival in different manner, but the level of excitement is same across the country.
The festival begins with Dhanteras. This marks the start of this important festival. Dhan means "wealth" and Teras means "thirteenth day". This is the day for worshipping Goddess Lakshmi, the Goddess of Wealth and Prosperity. Even in some parts of India, people lit up lamps for Lord Yamraj, the God of Death. People decorate their homes with lights and lamps to welcome Goddess Lakshmi.
The fourteenth day is considered as Choti Diwali or popularly known as "Narak Chaturdashi". Most of the Hindus belief that on this day Lord Krishna destroyed the demon Narakasur, and freeing the world from his fear.
On the day of new moon, Diwali, the festival of light is celebrated. This is the actual day of Diwali, the most auspicious and significant day for Hindus across the world. People worship Goddess Lakshmi and Lord Ganesha on this day to receive their blessing for prosperous and happy life. Besides, on this day people offer various gifts to their friends, family and relatives as a ritual. To celebrate the festival, people let off the firecrackers to show their happiness and excitement.
The first day of the bright fortnight of Kartik is celebrated as Balipratipada / Padiwa /Govardhan puja/ Varshapratipada across the country. This day has its own relevance in Hindu mythology. According to mythological stories, the Lord Krishna lifted the Govardhan Parvat to protect the Gokul's people from Lord Indra's wrath and King Vikramaditya was also crowned.
The fifth and the final day of this five days long festival is popularly known as Bhai dooj/bhaiya Dooj. On the final day of this festival, brothers and sisters celebrate the bond of sibling and sister apply the sacred red tilak on the forehead of her brother and praying for their long life.
LoveVivah.com Matrimony wishing you Happy Diwali.