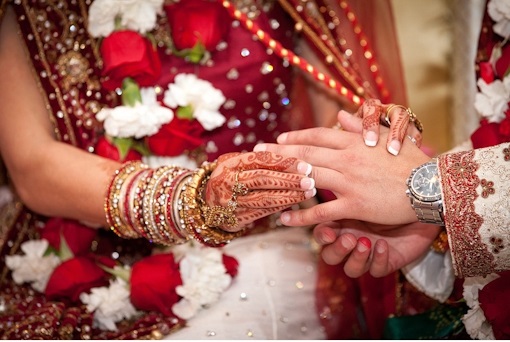 Marriage is important responsibility of the people taking the life with new start. It is the institute of the family system which bond man and her woman (wife) for lifetime. They start the family with more social events before going the marriage ceremony. We can say the woman is very sincere about the home making whereas her husband taking care the whole family members. Taking the account the value of the wedding, it depends upon the tradition the family belong to the society. It could manage by the parents of the groom and bride for selection of the better candidates.
Before the wedding function there is an important function which known as engagement ceremony. It is the official announcement of the marriage between the bride and groom with names to the relatives. Marriage paper works for the legal process started from the function to further. On the engagement both the groom and bride exchange their wedding ring with traditional series of events. The bride receives the golden jewelry and cloths as gift from her future mother-in-law. Also she gifted with jewelry and more valuable products from the relative members of her future husband's family on this day.
On the marriage day the parents of the bride and groom keep the coordination with each other to swiftly complete the function. The official wedding ceremony generally arranged at the bride's family home. The invitation of the guest, relatives, friends and members of the society come the function to attend. The event is also hosted with grand party for the guest present. The groom goes the bride's house with Barat followed by the friends and relatives. On wedding the parents take oath and give blessings to their son and daughter on the auspicious ceremony of the new life.
There are more matrimonial services India which are available to Indian brides and grooms for marriage. They can create online profiles on the wedding portals with bio data details for further communications between the family members. We wising you best of luck of searching your dream life partner for better tomorrow.