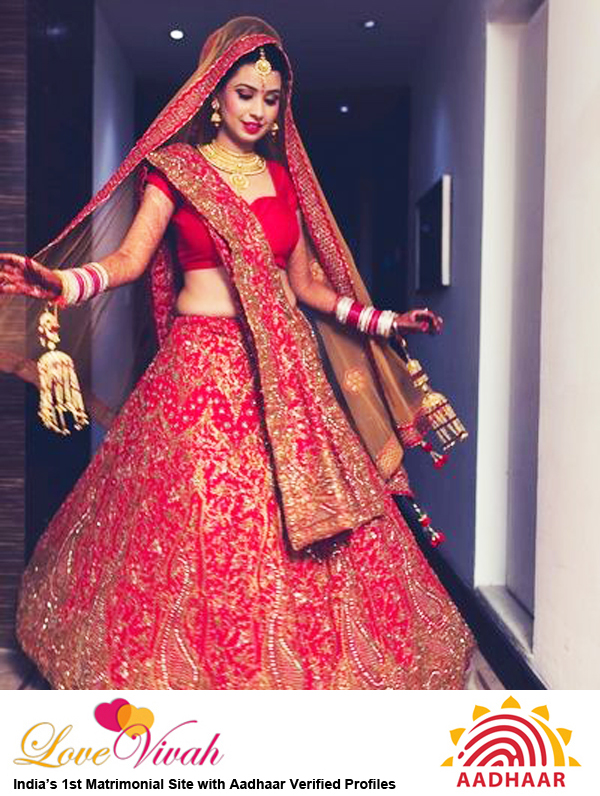 Choose your fabric well: While shopping for your lehenga most of us consider on the work, embroidery and stones, but we forget to focus on the fabric of the lehenga. Always, pay attention to the fabric. If you buy your lehenga in thick and heavy fabric, it will further increase the weight of your lehenga. So, it is always better to choose a light weight fabric like silk, georgette or chiffon.
Weather at the time of wedding: Always consider the weather in your mind while shopping your wedding lehenga. If you are going to tie the knot in summer, then buying the lehenga in heavy fabric will increase your restlessness. Seasonality and weather are two important factors to keep in mind while buying your wedding lehenga.
 Embroidery and work on lehenga: Buying a perfect lehenga is a tricky affair and most of us choose the lehenga based on the embroidery and work done on the lehenga. But, while going with the fancy work, we forget to consider the comfort level. The more heavy work, the more heavier your lehenga will be. So, try to buy something with perfect mix of good work with comfort.
Weight of the lehenga: Most of us want to buy a nice designer lehenga. While choosing the best one, we forget to consider the weight part. If you lehenga will be too heavy you will not feel comfortable in it. Most of the time, you will be busy in managing your lehenga. So, make your decision accordingly that you want to buy the heavier one or comfortable one.
Go for lesser work on your blouse/choli: Don't go for heavy work on your blouse or choli of your lehenga. Rather go for some nice fabric with minimum work on your blouse. If your blouse or choli will be too heavy with embroidery or gotta zari work it will make you uncomfortable to carry/wear it for longer time as it might cause irritation and itching as well. So, to feel and breathe easy, it is recommended to choose a choli or blouse with lesser work.
Type of dupatta: Dupatta plays an important role in your overall bridal look. A beautiful and nicely crafted lehenga plays an important role. Most of brides go for heavy buns and hairdo, so a heavy dupatta could increase your burden and can give you headache. So, if your original dupatta is too heavy with a lot of embroidery and heavy zari gotta, you can go for second dupatta and drape both differently.