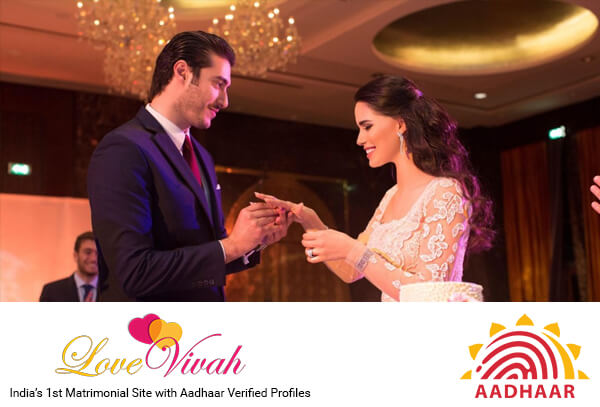 Engagement ceremony is the first grand function, which is generally conducted before the marriage. It has its own importance or you can say a kind of rehearsal ceremony before the actual wedding ceremony. You really want to make it big and memorable. But, most of us are clueless and don't know how to start and where to start the preparations. You never want to miss anything and leave anything unattended to make it really special. Let's take a quick look at the checklist of things you should keep in mind while planning for engagement ceremony.
First make a checklist of people/guest you want to invite in the party. If you want to make it big, then only plan for large gathering otherwise make it a family affair by inviting the family members only.
Fix a date of engagement ceremony and discuss it with family members of both the families to find out the availability and suitability.
Think with calm mind. Don't get stressed & over tensed for preparation. Plan with calm mind.
You can also hire a wedding planner, so he can ease the burden and will take care of each and every preparation from engagement ceremony to wedding ceremony.
Fix your budget in advance. It is important factor in the planning section to fix your overall budget.
Stick to your budget and plan everything within your budget. If you will shot up your engagement preparation budget, it will affect your wedding budget as well.
Pick a venue which is decent, convenient to commute and above all should be within your budget.
If both the families are arranging and investing in the arrangements, discuss the share of contribution in advance to avoid any misunderstanding and arguments later.
Decide whether you want to inform the guests through phone call or via sending them formal invitation card.
If you are planning to get invitation cards printed, print them in advance as you need some time to distribute the cards or you can hire an agency for the same.
Ensure that your invitation will reach all the guests well in advance, so they will not miss the date.
Decide the engagement ceremony menu. Kind of starters, main course menu, cocktails and other food items to make him understand your requirements.
Select a good decorator in advance to avoid last minute hassle. If you want to create a theme based decoration or some special kind of decoration, tell this to your decorator or ask him to show some of his work before finalizing.
Make a check list of gifts you are going to give the family member to the bride/groom and guests.
Buy the gifts in advance and decide a maximum budget for shopping of gifts.
Assign the different task to different family members for that day to ease your burden and to avoid any glitch.
Don't forget to buy/get stitched your dresses in advance. If you want to hire some designer to prepare special dresses for whole family members then don't wait too long to finalize the designer.