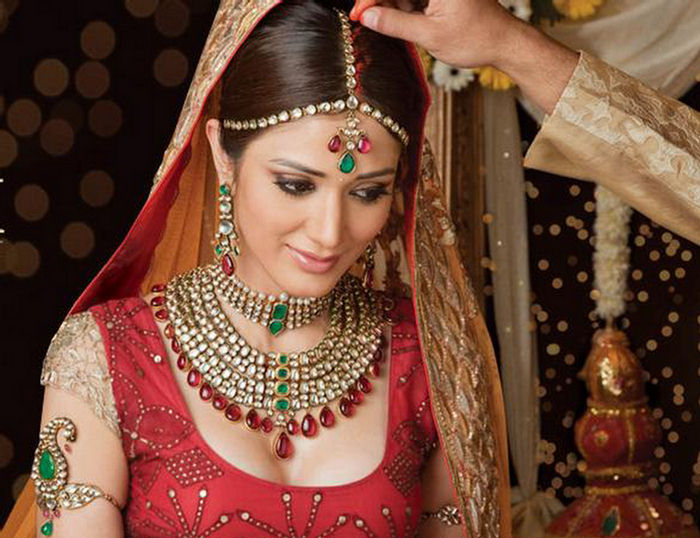 In Indian weddings, a bride's sanctity and holiness is compared to the purest of the forms. It is of such magnitude that her pureness is compared to that of a goddess. A bride and her beauty, through the majesty of her clothes spellbind all who lay their eyes upon her. What completes the beauty of the bride are the captivating accessories and a gorgeous wedding gown called "Lehenga", whose beauty is so enchanting that it seems to be woven out of angel's own hands. It is these bridal collections that every girl dreams of wearing on her wedding-day and is excited about her whole life.
These bridal assortments stay unique to each bride following her tastes, her choices and her fashion sense but what must be kept in mind are the three points before buying a Lehenga or its accompanying accessories. First and foremost is that Indian weddings require the bride to wear heavy and exotic dresses that are sometimes so exclusive that the brides who spent lakhs of rupees on that dress end up wearing it only once throughout their lives. So it is recommended that minimalist approach is applied while keeping with the required wedding norms of India.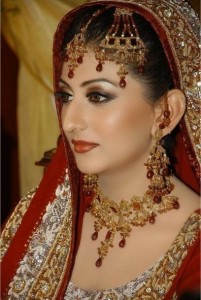 Secondly, a wedding is a time of togetherness where families come together to spend time but some people indulge themselves so much in shopping that all their time that was to enjoy has been wasted in roaming around the city trying to find the "Perfect Lehenga". And last but not the least, the number of choices and options available can be so overwhelming sometimes so it is best to first survey and decide which stores fall in your budget and which ones have the kind of dresses you want to buy. It not only saves more time but lets the true spirit of wedding remain. In my opinion the wedding-day is the day when the bride experiences the best day of her life and it is nothing but unfair for her to carry around such "heavy work" dresses that she feels uncomfortable in. These days, new approach is being adopted. People have begun to go for lighter and more elegant dresses which are highly appreciated and even commended.
It would be perfectly right to say that it is in everyone's best interest to not only enjoy the two families coming together and bonding in one relation through their son's or daughter's marriage but also adore and treasure the happy memories of this event where they spent time with their families and friends and wished the newlywed couple best wishes for their lives.