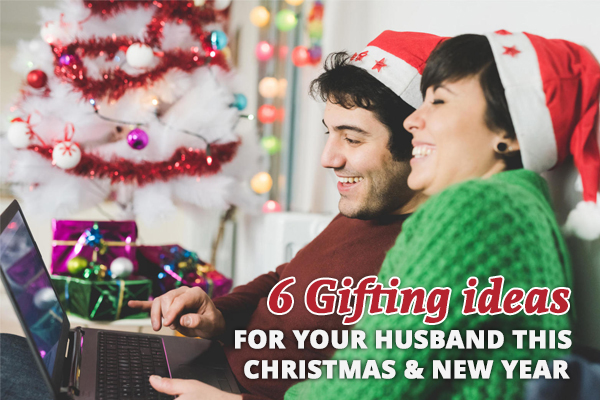 Who doesn't like to be pampered with gifts and surprises? Though widely perceived as something that excites women, even men are taken aback by such surprises and lovely gestures. They might not show their excitement, still the fact remains that they also wish their partner to make them feel important and show love and affection. And gifts are one of the best mediums to do so. Though one need not wait for any specific occasion to surprise his/ her partner, but missing on the occasions should be avoided.  As we head towards an exciting New Year, just preceded by Christmas, why not make the best of the occasion by gifting something unique to your husband. Here are a few gifting ideas you can surprise your husband with, and keep the spark alive in your married life.
Customized coffee mug: For a coffee/ tea lover a coffee mug makes the best bet, that too when it has a personalized message from the one you love. Yes, you got it right! You can get your coffee mug customized from any of the gift shops with his pic or your couple pic along with a customized message. Every time he will use it, he will fall in for you.
Smart Watch: Smartwatch can be a good option if your husband loves to wear watch. This will not just be an accessory but also a motivator to keep a check on his health. You can look for multiple options available across various brands. Choose the one you feel suits your husband's personality. A watch organizer along is another add on to help organize all his watches at one place.
Perfume: A light scented perfume that he can wear all day long can be another gifting option. This will keep him reminding of you even when he is away from you. You may also opt for a perfume that you like him to wear that can be used when you two are together.
Wallet: A nice leather wallet can be decent and useful gifting option. You can also choose to surprise further with a movie ticket kept inside or anything else you feel can excite him, for example a spa coupon, concert tickets etc.
Favorite book: Is he the one who loves to read and can't spend a single day without books? A new addition to his book shelf would surely entice him. Gift him a book that's probably in his checklist that he wants to buy or would love to read. Getting the same as a gift from his beloved would surely bring in a smile on his face.
Weekend Trip: You can plan a surprise weekend trip for just two of you. Look out for the weekend getaways options and get the best deals through any of the online travel sites. Pack in advance without revealing your plan and surprise him at the last moment when everything else is ready. Surely, he will be surprised and happy to see you putting in all the efforts.