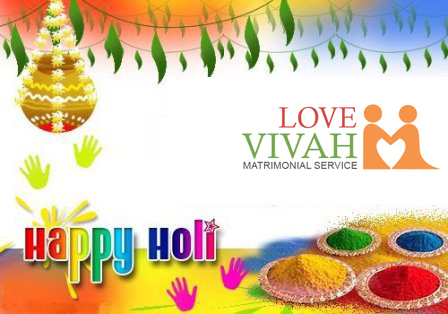 The festival of Holi is a Hindu festival which is observed in the spring season. This is popular as festival of colours among people. Hindu festival is now more popular in other parts of South Asian countries and Indian communities across the world. It is an official holiday in India which falls on 6th Mar 2015. On this day the people celebrate with throw Colors and exchange sweets with friends, relatives and family members. Various types programs like dance, music, food party are organized to enjoy the Holi festival.
This festival of colours falls on the Phalguna Purnima as per the Hindu calendar which refers arrival of spring. Mythology says, it is victory of good over evil. People gather for Holika bonfire on the previous night of Holi. On the Holi morning they play, chase dry colour and coloured water with each other. The participants visit friend's house to play Holi colours and share foods, sweets and drinks. The legend says, 'Holika' was the evil sister of king Hiranyakashipu who killed on the Holi festival day. Also another myth, the celebration love colors of Radha for the Lord Krishna in Mathura. The playful Holi colouring between Lord Krishna and Goddess Radha is remembered as Holi festival of love among people.
In the family homes, people play with colour pigments with party drinks. Festive foods and regional delicacies are cooked in the different regions India. Traditionally organic colour of turmeric and kumkum were used in ancient times. People throw coloured water with delighted friends on Festival of Colours. They are playing drums, music and dance to add more enjoyment to the festival. After playing, they clean up their body and after that they visit to friend's house in the evening to exchange Holi sweets. This is celebrated among all the religion as social harmony in all most every states and cities of the country.
Holi is widely celebrated in the Nepal, Bangladesh, Bhutan and regions with significant India Hindu people staying in the world. It is spread to parts of Europe and America as festival of colours. We suggest you play with natural colours for safety of your family. However, you should not use synthetic colours which are commercially available in the market. LoveVivah.com matrimony sites wishes for safe, prosperous Happy Holi to your family.