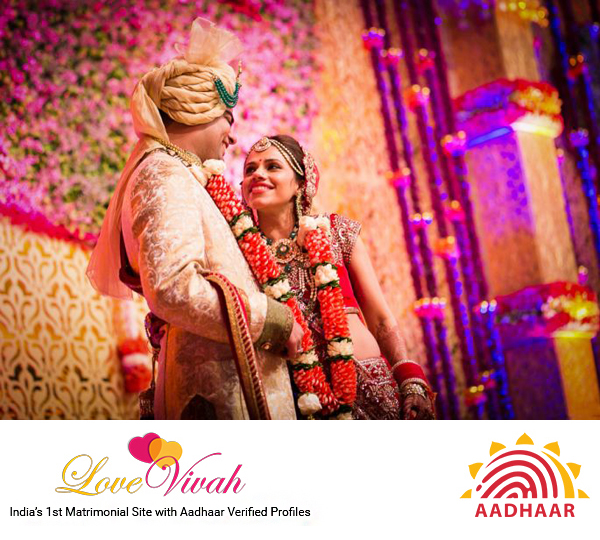 Gujrati's are full of life and they are true heart foodies. Their life is full of colors, excitement and joy. You can't imagine a single Gujarati wedding is performed simply or without much of fun and fervor. If anytime you will get a chance to attend any Gujarati wedding you can easily imagine that how colorful clothes Gujarati Bride and Groom wear. Here, we are sharing some awesome Gujarati wedding ceremonies which you will surely encounter if you will attend it.
Garbha night: In almost all Gujarati weddings they hold a special garbha session, which is generally attended by all family members and friends. This is really exciting and full filled ceremony. Generally, they organize garbha more than three to four days before the wedding night.
Pithi ceremony: This ceremony is held in both the families a day before the marriage. All close family members and relatives attend this special ceremony. The females of the family apply the turmeric paste on the body of the bride and groom. They believe that turmeric will bring prosperity and wealth in their married life.
Big packet of shaguns and gifts: Gujarati people love to gift their relatives and they take gifting very seriously. For them wedding gifts are like investments. They prefer to gift in cash, rather than kind. Even they believe gifting good amount of money as shagun to Gujarat Bride and Groom in marriage.
Special welcome ceremony of Gujarati groom: In all Gujarati weddings, mother-in-law welcomes the groom in a very special manner. The groom will not be allowed to enter into the wedding venue until the mother of the Gujarati bride pulls his nose. This special ritual is one the most fun-filled ceremony which is generally liked by all in Gujarati wedding.
Dandiya on wedding day: On wedding day as well, they make special arrangements for dandiya in the wedding venue. You can see most of the guests and family members enjoying this special dandiya with family and friends. Even you can see many young hearts enjoying this ceremony to the fullest.
End number of delicacies and starters: As Gujarati's are foodies and their wedding not less than a feast. In their wedding, you can see end number of dishes and starters. Besides, you can enjoy different sweets and juices. Therefore, attending a Gujarati wedding is not less than big feast bonanza for all food lovers.
LoveVivah.com Gujarati matrimony site gives marriage profiles of Gujarat brides and grooms. Find your life partner with Aadhaar matchmakings of Baniya matrimonial resumes.