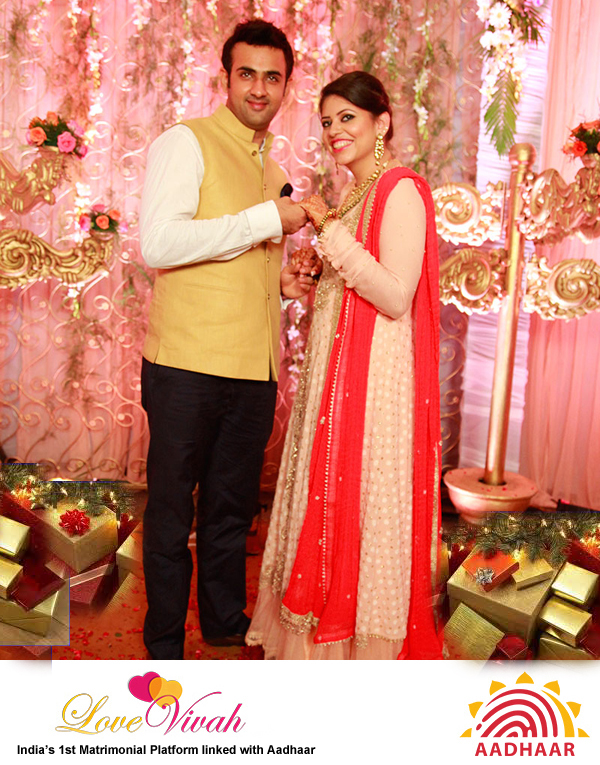 Recently, I got an invitation from one of colleagues for her engagement. I was really excited for her engagement because she is not just my colleague, but my good friend as well.  Her engagement is in next week, now the biggest question in front of me is picking the right gift for her. This is one of the toughest tasks. I am very confused because I want to gift her something, which is useful and at the same time can be used by both of them. So, options like gifting makeup kit or dress would not work because it will be of no use for the groom. My idea of gifting is to gift them something, which is different and will be useful for both. Now, I am looking for some engagement gifting ideas that will be liked by both of them. To buy a perfect gift for her I decided to visit the nearby mall. Nowadays mall is the best place to shop as you get everything under one roof. I am here sharing some of the engagement gifting ideas with you to make your journey easy.
Couple watches: Gifting a couple watch set is a nice idea if you know the choice of the person. You can buy a couple watch either the typical elegant watch or you can buy sporty couple watches for the would-be bride and groom. This will be an ideal gift set for them and useful as well. These watches are available in different designs, price range and styles. So, pick a style you think will match his and her taste and style statement. There are many leading brands like Titan, Timex, Casio, Tommy Hilfiger, Fossil and many more.
Gift voucher: If you are not sure about the style and taste of the other person, then giving a gift voucher will be a perfect option as gift for engagement. There are many stores and online e-commerce sites that offer gift vouchers. This is one of the best options to give someone and ease your tension. Even there are many private banks offering gift vouchers. The minimum amount for the gift voucher is Rs. 500 and the maximum amount depends upon your budget.
Holiday/honeymoon package: This is something you can gift on the engagement ceremony. You can gift a holiday package or honeymoon package to the couple. There are many travel agencies and even travel sites offering different packages to customers. You can book a 2-3 days holiday package by just paying minimum Rs. 5000. Give them a holiday package to spend some quality time together and take a break from their hectic schedules.
Couple Spa Session: You can gift them a couple spa session voucher to rejuvenate their senses. This will be an ideal gift for them for engagement ceremony. This will help them in relaxing a bit from the hectic office schedule and engagement ceremonies.
Customized photo frame: You can also give a customized photo frame to the couple. There are plenty of options available in the market to pick from. These frames are available in different shapes, sizes, colors and material. You can pick any design and shape you think will be liked by the couple. Even you can also chip in some photographs of the couple to make it more special.
Couple perfumes: Couple fragrance is another good option as a gift for engagement ceremony. You can give them couple perfumes if they love to indulge in fragrances. These couple perfumes are available in almost all leading brands like Gucci, Davidoff, Calvin Klein, SKINN, etc. Buy something that would be loved by the couple.
His & Her travel kit: You can give them a travel kit. This is another smart and intelligent gift for the couple and they can use this kit on their honeymoon as well. This travel kit includes all essential basic hygiene and toiletries. You also get this kit customized as per your requirements and interest. These travel kit also include hair trimmer and shavers. It is an ideal one stop gift for the new couple.
Digital camera: If you know that they love to click images and they are very good with this, gifting them digital camera is just perfect. Give them a digital camera to capture each and every happy moment and treasure it. These digital cameras are available in different price range and specifications. If you are not bothered about the budget then you can buy a high-end digital camera for them. It will be a perfect engagement gift for them.
LoveVivah.com Jain matrimony website provides profiles of grooms and brides for marriage. Register Now for free to search Aadhaar verified profiles!