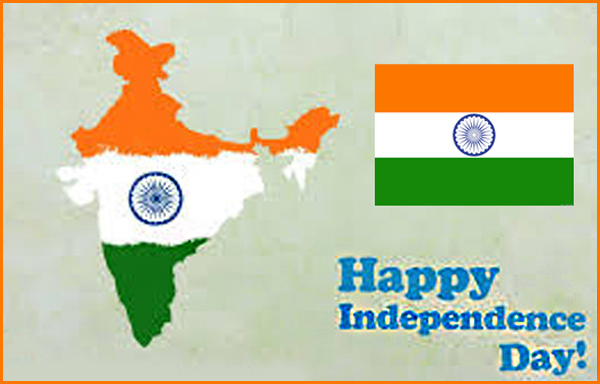 Indian Independence Day celebration, what it means to you or to a woman? Nowadays, Independence Day on 15th August is just a national holiday where most of us spend our holiday with our family or friends or some of us make a plan to spend our long weekend out of station if we are getting this opportunity. Is Independence Day just a holiday? Are women of our country enjoying the same level of freedom? On this Independence Day as an urban woman I can still enjoy some freedom and equality, but the women's at rural areas are really enjoying the same? To make this Independence Day special for all Indian women we should bring small changes in our thinking to make them feel equally important and at par with their male counter parts. Here are some important things, which we all can do to make them feel that they are Independent too.
Let them pursue their higher studies: This is really important for all us to understand that higher studies are not just meant for males, but all girls of our country have equal rights to pursue their higher studies in whichever field they want.
Freedom to dress the way they want: Most of us judge a girl the way she is dressed, but not by her attitude and behavior. If any girl is wearing a short dress everybody is looking at her. Why can't she wears or dress the way she wants? Women should also have the freedom to wear whatever they want.
Freedom to go anywhere and everywhere: Most of the young girls and even women in India got instructions from their family members to come back home before evening or sun set to avoid any unwanted situation. Is it the right way to protect the females? Why can't we change the mind set of men and make them understand that they should create an environment where females can move out of their homes any time without any worries.
Freedom to get marry whenever they want: In India we start forcing our daughters to get married once they complete the age of 18 years. Parents and family members give thousands of good reasons to get marry at early age. Even in remote areas they don't have freedom to utter a single world over this topic and they have to agree with the opinion and choices of their family members and parents. So, it is very important to give them freedom to get marry whenever they want or they are really prepared for.
Freedom to do any job: Women should also be counted and treated in the same way as men. At work places people and management should not do any kind of discrimination because they are women. They can't work in night shifts, they can't work in manufacturing units because of safety reasons.  Women are equally capable of doing the same things what men can do, therefore, they should also get the opportunity to grab a job in their desired field.
LoveVivah.com matrimonial site wishes a very Happy Independence Day to all! Your search for a perfect life partner ends with us. Search a perfect soul mate from the millions of eligible prospective brides and grooms. Jai Hind!!!