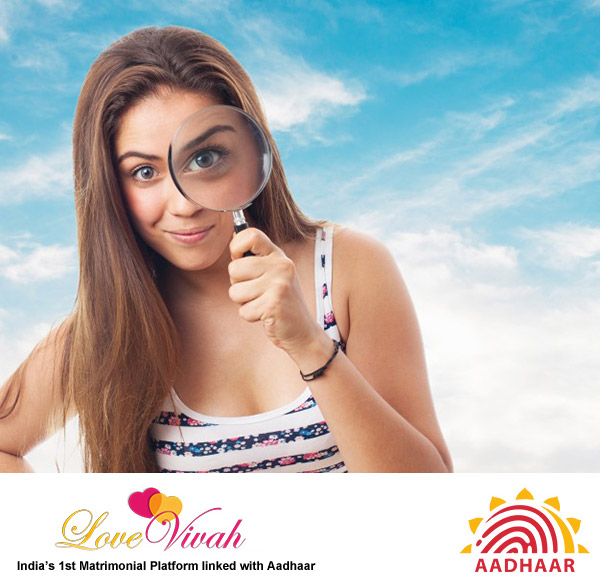 Do you understand the importance of prescreening a matrimonial profile? If you have already registered with a matrimonial website and looking for a life partner, then you must be experiencing this. Do you really find it confusing and difficult to prescreen a matrimonial profile? Before accepting and rejecting a matrimonial profile you should prescreen a matrimonial profile minutely. Look and consider all the aspects and qualities of the profile. Think about your expectations, then only accept or reject a profile. Choosing a life partner is very intimidating process, you came across end number of profiles and receive interests if you are registered with a matrimonial website. Therefore, it becomes compulsory to prescreen a profile to safeguard yourself. Here, we are sharing how you should prescreen a matrimonial profile.
Prescreening is important: Prescreening of all matrimonial profiles is very important. You should always go through the profile minutely. Consider each and every thing written on the profile. Compare everything written in the profile and try to find out whether the information is correct or not. Try to authenticate the information. But, if the profile is already verified, then there is nothing much to be worried about. If there is very minimum information provided in the profiles, in such a situation always cross check the things before accepting or rejecting the profile.
Shortlist profile: You must be receiving many interests on your matrimonial profile. If you have received 10 interests on your profile, there is no surety that all the profiles will meet your partner interest. There are chances that some of the profiles are not at all worthy to accept. Therefore, shortlisting a profile becomes more important.
Compare well with other profiles: Once you shortlist a profile, it becomes very important to compare the profile with other shortlisted profiles. Compare the qualities and negative points of each and every profile you have shortlisted. It will help furthermore shortlisting the profiles and reaching to a point where you are left with profile/s meeting your maximum partner expectations.
Consider your priorities: At the time of matrimonial profile screening process always consider your priorities. Think about your priorities and what are your expectations from your future partner? Are you looking for someone who is well-settled or who is highly qualified or both? You must be well-aware of your priorities. Always think about your priorities before you accept or reject any profile.
Always consider social status: Marriage is very much a social affair. You always look for a family that is well-settled and has good social image. No parents want to establish relationship with another family whose social status and image is not that good. Always consider the social status of the family as your priority as this the matter of your life.
Think for his/her achievement: Before you accept or reject a matrimonial profile always consider and compare the achievements of the individual. Always think about how well-established or settled he/she is professionally? What are his/her individual achievements? Is he/she capable of surviving in a nuclear family with the financial support of the family? Consider all these points and other things before you make your decision.
Have an online conversation before fixing meeting: If you are still confused and not sure whether you should accept or reject a profile, then it is better to have an online chat with the member. It will help in knowing the person better and understanding his/her thoughts. It is an easy and better way to clear your confusion and make your decision.
LoveVivah.com Chandigarh matrimony site provides profiles of grooms and brides for marriage. Join Now for free & search through millions of Aadhaar verified profiles!