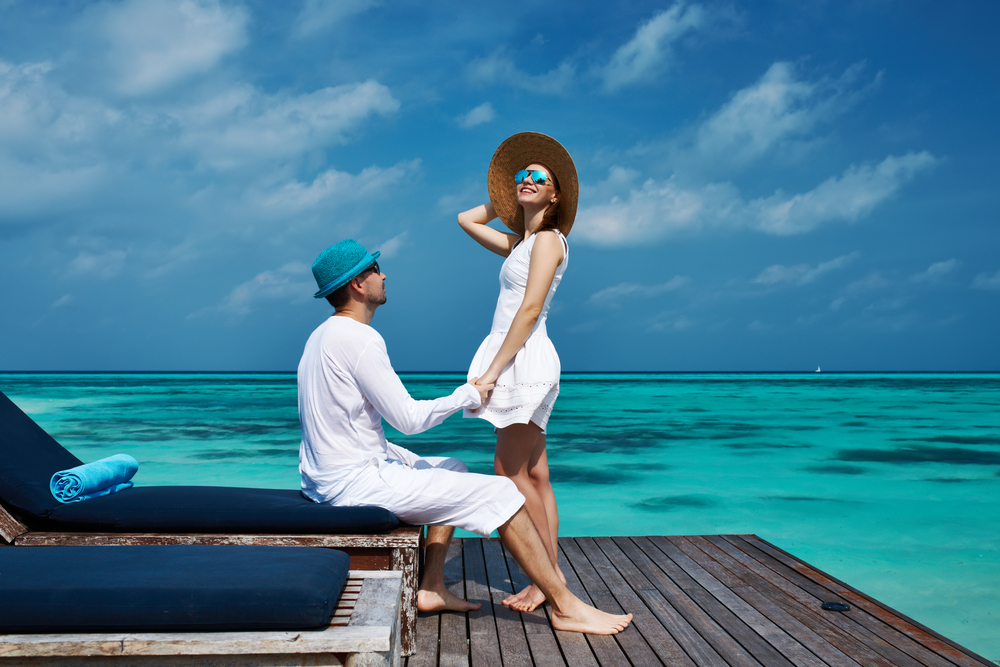 Man and woman are bonded with the holy relation of wedding known as husband and wife. After marriage the couple will start their family life with great energetic and enthusiastic to the relationship. It will be fantastic to know each other so deeply to encourage the family value with quality of living. Among the best option is to travel a new place with your spouse for remember the initial journeying of your marriage life. You can plan a honeymoon trip with your partner to your favorite tourist destination as per financial budget according to the suitable location.
Honeymoon destinations around the world are waiting for welcome to the come and enjoy the beautiful attraction of the place with unlimited memories. You select the tourist location with some the criteria depends upon your choice of the family. There are categories of the destination like sea beach, historical places, hotels resorts, wildlife, adventure, big cities, natural habitat etc. to your preferred locations. Travel with your newly married wife to romantic place with impress to your relationship for long period. If your wife wants to the visit her favorite place then you should respect your partner's choice of beautiful place.
Romantic honeymoon after wedding with your new life partner will be interesting to learn each other character, habits, behavior, choice of everything which you want know. Location of the honeymoon should be romantic like sea beach to enjoy with partner from sun bathing to resort dining with best memorable thought for your staring of marriage life style. Sea beaches like Goa, Sydney, New York, Rio, and Cape Town are top visited honeymoon destination across the world. You can select natural places like national parks, wildlife century with adventure package of trekking, rafting, and boating for more physical activities to be enjoyed with the tour.
Travel with your life partner for honeymoon will be splendid feature if you add some of the charming activities to the journeying. Explore the extra pleasure with lots of fun on the tour with viewing the museums, parks, historical important places and clicking your Selfies or photos to remember. Share the photos with your relatives, family members which could enhance the social closeness of your partner. There are online travel and tourist portals which provides honeymoon tour package according to your choice. You can get combo package of honeymoon from the marriage matrimony sites in India as well.