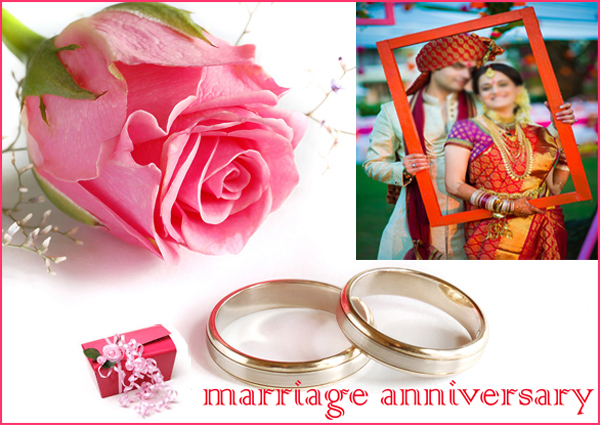 When you think about your anniversary, the first thing which comes to your mind is a surprise gift for your husband. Admit it that you want to plan something nice for your husband. Are you sure what you want to gift to your husband? Are you going to gift him something new that you have not gifted him so far? Are you going for some personalized gift for your husband on your first anniversary? Whether it is your first anniversary or second, you want to gift something unique and different to your husband. Here are some special wedding gifts ideas which you can't afford to miss!
A romantic candle light with your husband: This is really a nice idea to spend some quality time together and enjoy the company of each other. You can plan a romantic candlelight dinner at your husband's favorite restaurant. You can pre-book a table and plan something nice. If there is live music, then you can ask the restaurant people to play his favorite song to make it special. There are many restaurants where you can enjoy live music and enjoy the candlelight dinner with your husband.
A night our away from your home: This could be another good idea for you both. If you are staying with your in-laws and hardly get time to spend quality time together because of your hectic job routine and family responsibilities. You can plan a night out with your husband at some good hotel or you can also plan a night out even out of station as well if you can manage to two or three days leave. Select a place depending upon the weather, cost and your preferences. A night out at some camping place would not be a good idea in winters. Don't just think about the adventure only, also play attention to your comfort zone as well as you really want to spend some quality time together.
Go for couple spa session: There are various spas available in every city, you can find a spa easily even in malls and might be in your locality as well. You can book a spa session for you and your husband. Book a time or slot which you feel will be convenient for both of you. It will be a different experience going in a spa together if you guys have not tried it earlier.
Go for some special gadget: Most of the guys are gadget crazy and love their gadgets. If your husband also falls under same category, you can buy his favorite gadget. You can buy something, which he really wants to buy or planning to buy from a long time. But, if there is no specification about this next awaited gadget, then you can buy something nice which you think will create magic for you. Gift him a gadget as per his interest, don't buy a gadget because you love it or liked it.
Gift him a nice watch: If your husband loves watches, then this could be a good option to gift him. First, decide your budget then look for options that are within your budget. There are various national and international brands available in the market offering different watches for different segments. Even there are plenty of designs available in the market. You can select a watch depending upon his taste and style.
Gift him his favorite bands clothes:  If he loves to wear branded clothes, then you can buy something nice from his favorite brand. You can buy some nice T-shirt, Shirt, Trouser or Jeans from his favorite brand. You can gift him anything depending upon your budget and his styling choices. You can gift him something which he never tried. This could be a nice gift for him.
LoveVivah.com matrimonial service gives prefect solution to marriage of brides and grooms in India. Wish you happy wedding anniversary to all the married couples.