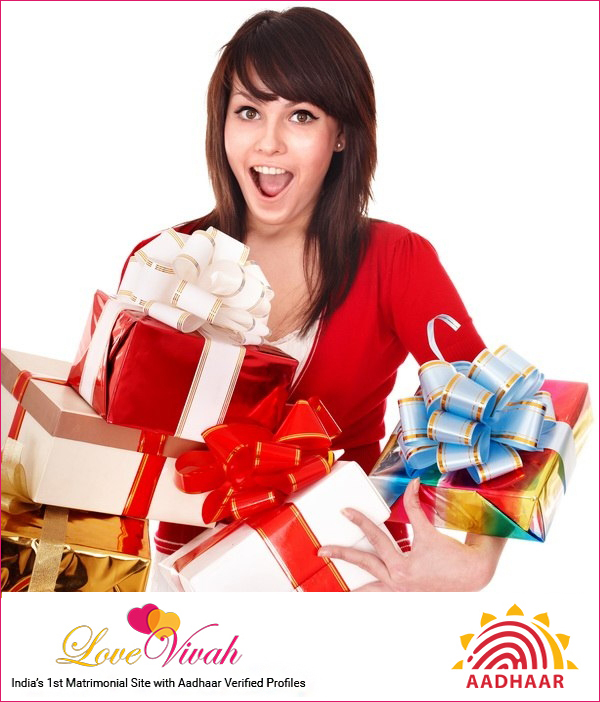 Are you really confused about what you should gift to your sister-in-law on her birthday? You always want to gift her something unique and new. It is always fun to have a sister-in-law with whom can mingle and enjoy. You spend whole day with her and now she is part of your life and family. You never want to miss that chance of making her feel special. Go and buy something really amazing for her on her birthday. This is your chance to show your love and affection to her. Here, we are sharing some really amazing gifting ideas with you.
Gold/diamond ring: This is the best way to express your love and care for her. You can gift her nice and amazing gold/diamond ring for her. If there is no limitation for the budget, this will be a perfect gift to bring smile on her face. You can buy a ring according to her personality and choice. If she likes gaudy jewelry, then a ring with diamonds will be perfect. But if she like simple jewelry, then a ring band or simple ring with solitaire will be right choice for her.
Some personalized gift: You can gift her some personalized gift. There are plenty of options to be picked up as personalized gift for your sister-in-law. You can buy coffee mug with some special message, picture frame, pen holder, key ring, cushion cover, night lamp or something similar with a personalized touch. Get a personalized message printed on it and show your true feeling to your sister-in-law.
Branded handbag: This is one of the most loved gifts. For all ladies, handbag is something similar to dresses. You love to buy more and more and one for every reason and occasion. You can gift her some good branded handbag matching her lifestyle and taste. There are plenty of brands, designs and patterns to choose from as handbag.
Some hobby gift: This one is really personal and special. If you know her well and you know about her hobby and interest, then you can surely buy something of her interest. You can buy some musical instrument if she loves to play. You can gift her Kindle if she loves to read. Try to know what interests her most and buy that special gift for her.
Lovely perfume: If she loves to wear different fragrances and she never forgets to apply perfume before leaving home, buy a lovely perfume for her. This is the best time to gift her something of her choice. Buy nice perfume of good brand like Davidoff, Forever, Kenzo, Gucci, Calvin, and Guess, etc. Choose a fragrance matching her personality and taste.
Wrist watch: Most of the females wear a watch as a style statement. For them it is another accessory. You can buy a trendy wrist watch for her if she loves to wear this. There are many brands which offer stylish and elegant wrist watches and some are really too nice to compliment your personality. Some of the top wrist watch brands are Gucci, Rolex, Titan Raga, Guess, Diesel, and Fossil.
Body care kit: We all love to pamper ourselves. This is one thing which all females love to do. You can buy a body care kit for it. There are various options to include in a body care kit. There are many body care kits available meeting different requirements. Besides, you can also get a personalized body care kit by including the things of your choice.
Make-up kit: You can't imagine a female stepping out of home without make-up. Be it minimal make-up such as eye-liner or kajal or lip-color. Still, you will find something or other in her bang and dressing table. This is will be a perfect gift on her birthday. You can gift a make-up kit or make-up hamper to her. Buy her favorite make-up items and body care products from her favorite brand.
LoveVivah.com Tamil matrimony website offers profiles of brides and grooms for wedding. Search for perfect life partner Aadhaar verified matrimonial resumes.