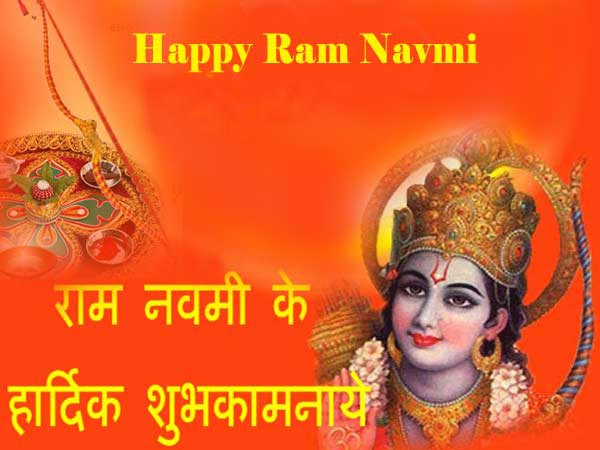 The Rama Navami is special Hindu festival which falls on the Lord Rama's birthday. He is the eldest of Queen Kausalya and King Dasharatha in Ayodhya. This day comes on Navami, the ninth day (Navami) of 'Chaitra' month in the Hindu calendar. It will fall on the 28th March 2015 for this year which will be the ending of 9 day festival Navaratri celebrations. God Rama is respected as 'Maryada Purushottam' the ideal human being as son, brother, husband and father in the Hindu society.
The festival Navaratri runs for nine days, so this is called as 'Sri Rama Navaratra'. Devotees are gathered for 'Puja Aarti' and chant the 'Ramacharitamanas' by exchange Prasad (sweets). The idols infant Rama in the temples for worship on cradles and also happy rocked by devotees specially the mothers and children. The mail celebrations hosted at the birth place of Lord Ram in Ayodhya, Uttar Pradesh with chariot processions of God Rama, his wife Sita, brother Lakshmana and Hanuman.
On the festival Hindu people mark fast and visit Ram temples are read the 'Ramayana' with the family members. ISKCON temples organize Sri Rama Navami Yatra to spread the faith of peace. The concept of 'Rama Rajya' (state affairs of Sri Rama) is considered as the period of peace and prosperity for the people. All the friends, family members and relatives engage with celebration of the festival with full of joy. It is celebrated in the all over India and parts of the world where the Hindu community are based with large family settle.
LoveVivah.com Indian matrimony site is wishing Happy Rama Navami to all your family members. Jai Sri Ram.