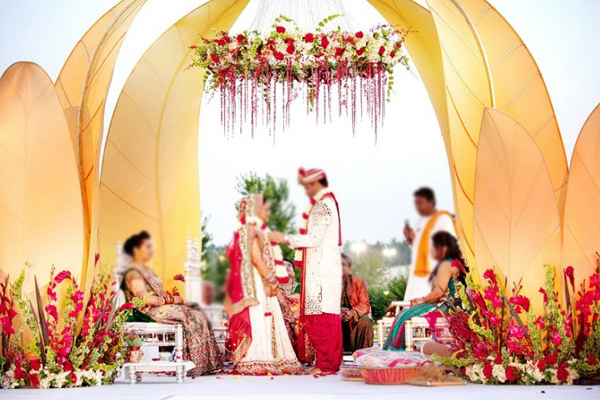 Are you the one of those millions of young hearts who has decided to marry with the one whom they want to, but your parents are against your love marriage? Does your mind always filled with questions like why your parents are not supporting you? Why Indian parents are against love marriage? Is there any way, which can help you in convincing your parents? We have some special expert tips to convince your parents and make them understand your point of view.
Discuss freely with your parents: It is really important that you discuss freely with your parents. You should tell them what's there in your mind. Why you are so much in favor of your decision? Why you think that he/she is just perfect for you. You should put all your thoughts openly in front of parents.
Involve relatives & close friends: If there is someone in your family who understands you and your parents well, you can involve them. If any of your relative or family-friend can help you in convincing your parents, then it's a good idea to involve them into discussion. You can also seek their help making your point clear in front of your parents if you are not able to discuss it with them.
 Negotiate you're a child: You should always remember that you are always dear to your parents, irrespective of the fact how annoyed they are with you. You should always negotiate with them like a child and try to get their yes!
Stick to your decision: This is really important that you stick to your decision always. If they are against your love marriage, so they will not leave any stone unturned to hear what they want from you. During that crucial time, it is really important that you will stick to your decision and don't change your mind with their emotional statements and other tricks.
Rebuild trust with your parents: In India, choosing your life partner and convincing your parents for your decision is not easy. Most of the people still believe that love marriages are not long lasting. So, in your parent's eyes you have broken their trust and shattered their dreams of choosing your life partner, which they feel must have been most suitable for you. Therefore, don't add any new element into your love story and try to rebuild your trust.
Highlight qualities of your partner: It is important to convince them with your decision. You can do this only by highlighting the potential of life partner. You must have chosen the most suitable and accomplished partner, but till the time you don't tell them about the qualities how could they rate him/her. It is really important to tell the achievements and accomplishments of your partner to your parents.
LoveVivah.com matrimonial service offers online registration for Indian brides and grooms for choosing wedding life partner.