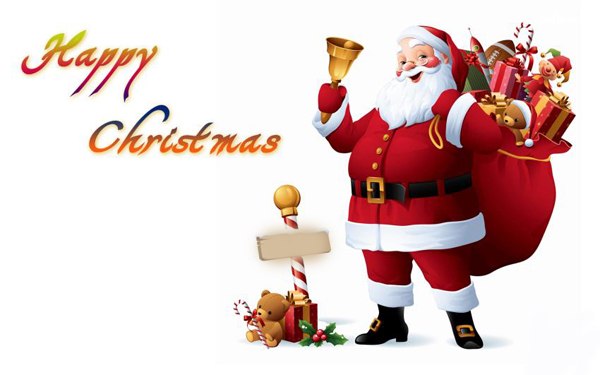 Christmas is a yearly festival holiday on the honor of Jesus Christ birthday. It is celebrated worldwide with traditions of love with family and brotherhood. On this occasion everyone in the friends makes to get together with exchange gifts among the relations. Most famous customs decorating Christmas trees, going to church, party with family and friends. Children are waiting for their favorite Santa Claus to arrive with gifts and chocolates. December 25 is officially celebrated as Christmas Day in all most every country around the world. It is also observed culturally by most of non-Christian people for the holiday season.
The birth year of God Jesus is estimated between 7 and 2 BC in Vatican City. The observation of customs related to Christmas have Christian, and secular themes and non-Christian people. Now the modern customs with gift exchanging, Christmas music and caroling at church, giving Christmas cards, special party, decorations of Christmas trees, lights in the home and outside the home as well. Popular figure Santa Claus and Father Christmas are mostly associated with providing gifts to kids during the Christmas week. The idea of decorations at Christmas is to symbolize the welcome of Jesus to earth. The exchanging of gifts aspects of Christmas is celebration for profitable from time of Roman celebration of Saturnalia. On Christmas day gifts based on the tradition of Christ related to St. Nicholas and gifts given to the baby Jesus by the Magi.
In India the Christmas is one of the official festivals in India, since the Christian communities are celebrating with peace. Christians Roman Catholics are widely presence in Goa, Kerala, Manipur, Meghalaya, Nagaland and Mizoram with large populations of Christians. Even cities like Mumbai, Delhi, Bangalore, Chennai, Kolkata, Hyderabad are presence of the Christians community to celebrate the festival with full of harmony in the country. In midnight mass celebration of festival, the Christians in Indian Catholics offer prayers. All the family members will visit to the massive feast of different delicacies in Churches in India which are well decorated design with colorful candles and Poinsettia flowers on Christmas Eve.
LoveVivah.com matrimonial sites wishes a very Happy Merry Christmas to all the people in the world.