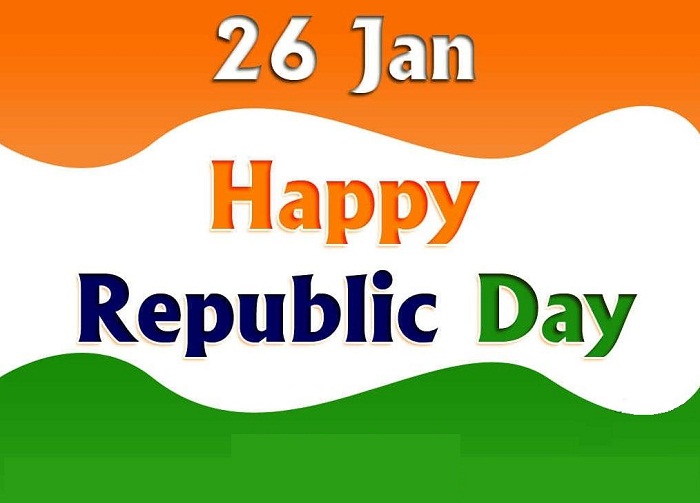 The national adoption of the Constitution of India was on 26 January 1950 which replaced the 1935 year Govt of India Act. This historic day is observed as the Republic Day of India in respect to our freedom and prosperity of the nation. The Indian Constitution was passed by the Parliament of India on 26 Nov 1949; however it was adopted on 26 Jan1950 refereeing to democratic system to become an independent republic country. 26 Jan is choosen because on this day in 1930 'Purna Swaraj' (Independence) was declared by Indian National Congress council. This day is observed as the public holiday all over India. Dr. B R Ambedkar was the chairman of the Indian Constitution Drafting Committee appointed to draft the permanent constitution of India.
There are 3 Indian national holidays including Independence Day and Gandhi Jayanti (birthday of Father of the Nation). The national Republic Day celebration is generally held in New Delhi national capital of the republic of India. On the historical day ceremonial parades is shown at the Raisina Hill, Rajpath on the presence of President of India performed tribute to Indian national freedom. Before the ceremony commencement, the Prime Minister of India gives floral wreath at Amar Jawan Jyoti (memorial to soldiers) at the iconic India Gate. Then the President join with dignitaries arrives along with the chief guest (Head of the Govt of friendly nation) invited for special occasion. Both the leaders are escorted by President's Bodyguard on horseback for respect.
This public function is observed almost every parts of the country like school, college, offices and embassies of India in the world. There is official Retreat ceremony of Republic Day festivities on the evening of 29th Jan. The President of India is the chief guest and ceremony performed by 3 military wings Indian Army, Indian Air Force and Indian Navy. The the National Salute is given with Indian National Anthem 'Jana Gana Mana' and Mahatma Gandhi's favorite tune 'Saare Jahan Se Achcha'. This is reflecting of our strength, integrity and stability of the Nation.
Loveivivah.com wishes very Happy Republic Day of India to our brothers and sisters of the nation.