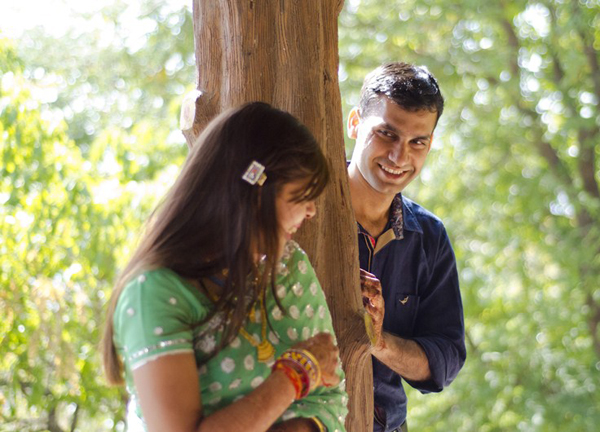 Do you think that physical attraction is enough to get married someone? It is really complicated to choose someone as your partner. It is important to choose the right person to lead a happy marriage life. Love and understanding is the basic necessity of any marriage, but in arranged marriage you can develop both after marriage only. Therefore, it becomes more necessary to find the right partner and marry. Besides, these things you should focus on other important qualities. Let's take a look some important qualities you should focus in your life partner.
He should be honest: The first thing you should look in your future husband is honesty. He should be honest with you and with himself as well. He should be very much aware of his strengths and weaknesses and his limitations. Honesty with each other and with self is really important to keep the relationship going.
Commitment: He should be committed towards his family, his relationship with you and towards your future. It is necessary to have commitments and remain loyal towards the commitments. Find out whether he is fulfilling his promises with other. Does he really committed to live up to his promises? To have a good and healthy relationship, it is important to find a committed person.
Respect for others: Keep a watch how he treats others and how he behaves with others. This is a big indicator of this attitude and how he is going to behave with you in future. Everyone wants a spouse that will value and respect your feeling and emotions. If he is giving due respect to others, that means he will also behave well with you.  No one wants a spouse who will not respect her.
Emotionally stable: You must be looking for someone who is loyal, committed and emotionally stable. A guy who is emotionally committed with you will never leave you in any worst situation in life. Emotional boding in marriage is equally important as good chemistry between you and your life partner. He should not be in a freaky state of mind where he is constantly in up or down of mood. So a stable mood is really important for stable relationship.
Good sense of humor: A light and healthy laughter is important to maintain a healthy and happy relationship. Find someone that can make you laugh even in your worst mood. A good laugh is important to forget all worries and light your day and mood. Most of us want a life partner who can make you laugh. Life has its ups and downs and a partner with good sense of humor can be a good strength to face all the problems with ease.
Good with kids: Also, try to find during the conversation does he like kids? Is he good with kids? It is important to know because it will also help in making you decide how he will be with your future kids. If you plan to have kids after a year or two, then it will surely impact his behavior with your future kids. Try to find out how he behaves with other kids before marriage.
A good listener: Watch his listening style. Is he listen to you carefully and pays attention to whatever you say? He should be a good listener and must be ready to listen to you. An active listener always considers and gives importance to the other person's feelings. It will also give you a sense of his patience level.
LoveVivah.com Delhi matrimony portal gives resumes of brides and grooms interested of wedding. Search hundreds of profiles for your future spouse.